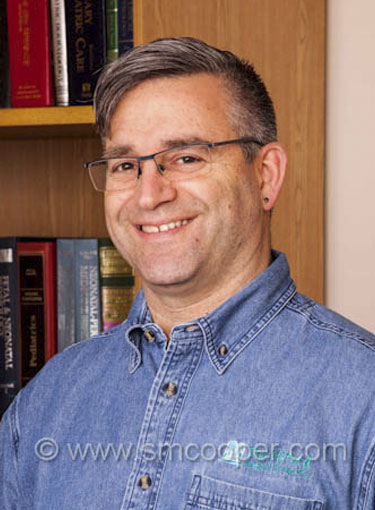 Dr. Howard Sadinsky is a Connecticut native and attended Trinity College in Hartford, graduating in 1985.  After a year of graduate school, he attended the Philadelphia College of Osteopathic Medicine and received his DO degree in 1990. The DO degree differs slightly from a medical degree (MD) in that the Osteopathic education includes the study of manipulation of muscles and joints, as well as the study of a holistic philosophy of medicine.
Dr. Howard did both his internship and residency at the Naval Medical Center in Portsmouth, Virginia finishing in June 1993. He then served as the solo pediatrician at the US Naval Hospital in Guantanamo Bay Cuba, and then Chief of Pediatrics at the Naval Hospital in Groton, Connecticut. He left the Navy after achieving the rank of Lieutenant Commander and joined Milford Pediatric Group in September of 1996.
Dr. Howard has been an active member of the Devon Rotary since 2001. He served on the Board of Managers for the Woodruff YMCA and the Good Shepherd Daycare. He has served on the Connecticut Medical Examining Board, as well as being an active member of his synagogue Temple Beth Sholom.